The Weed Deck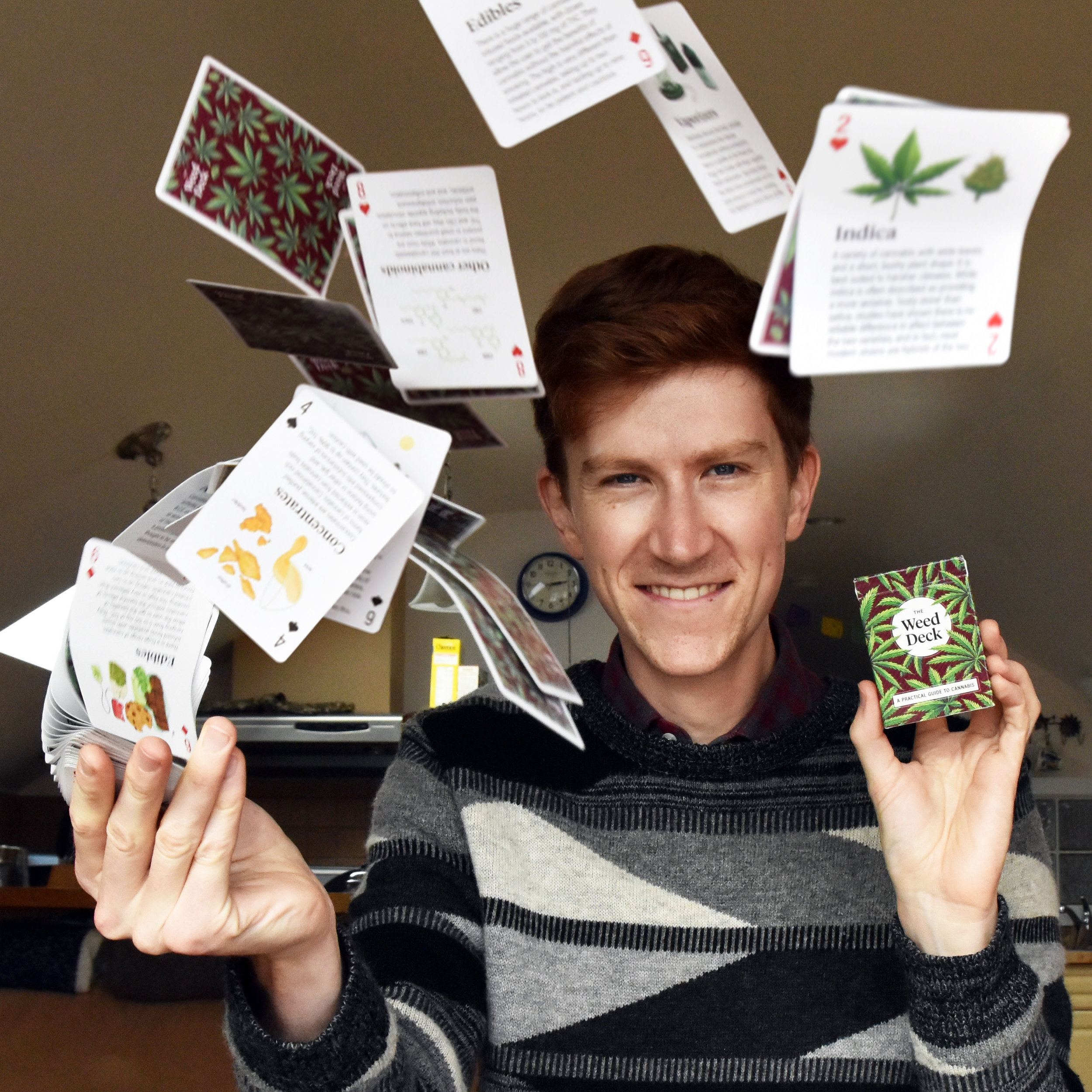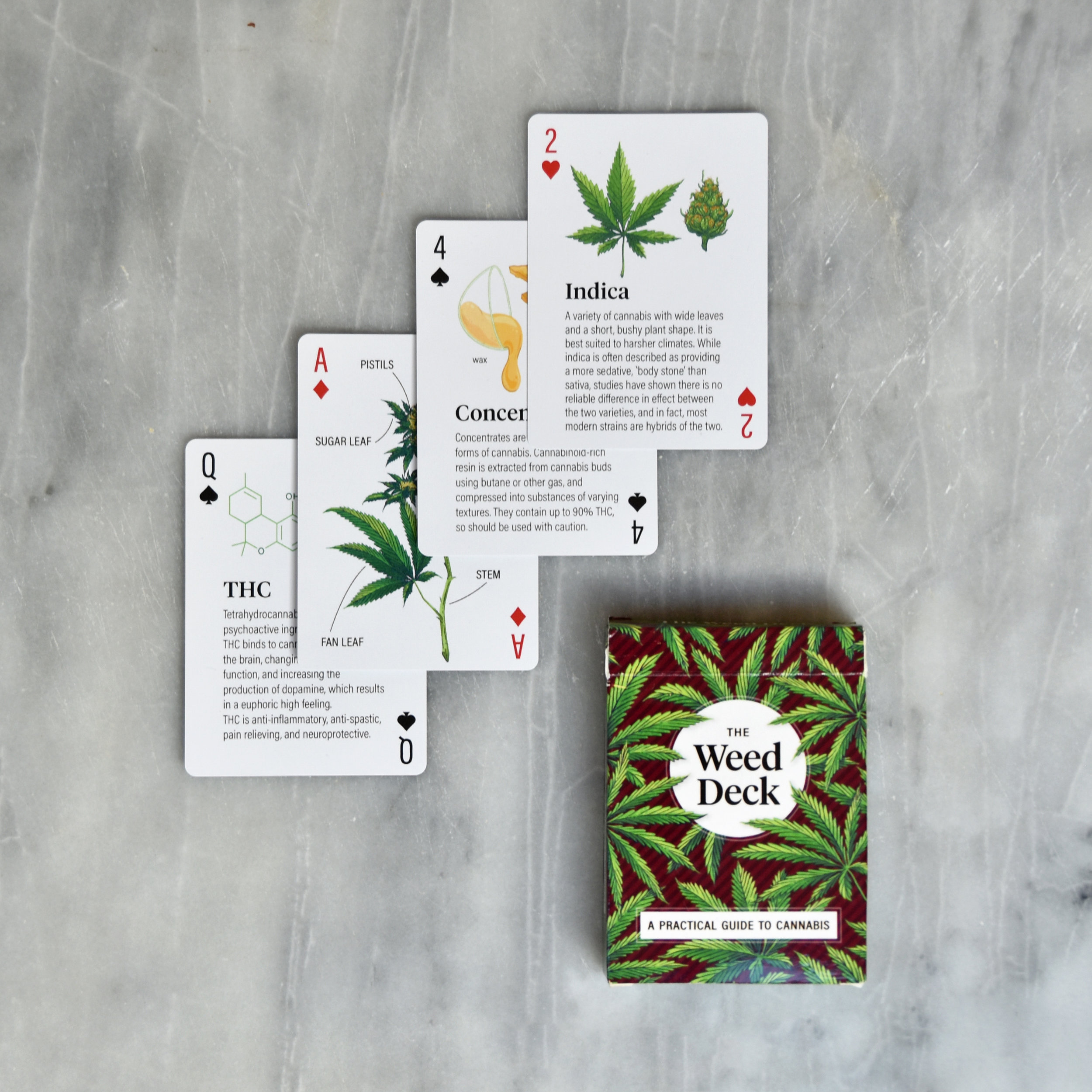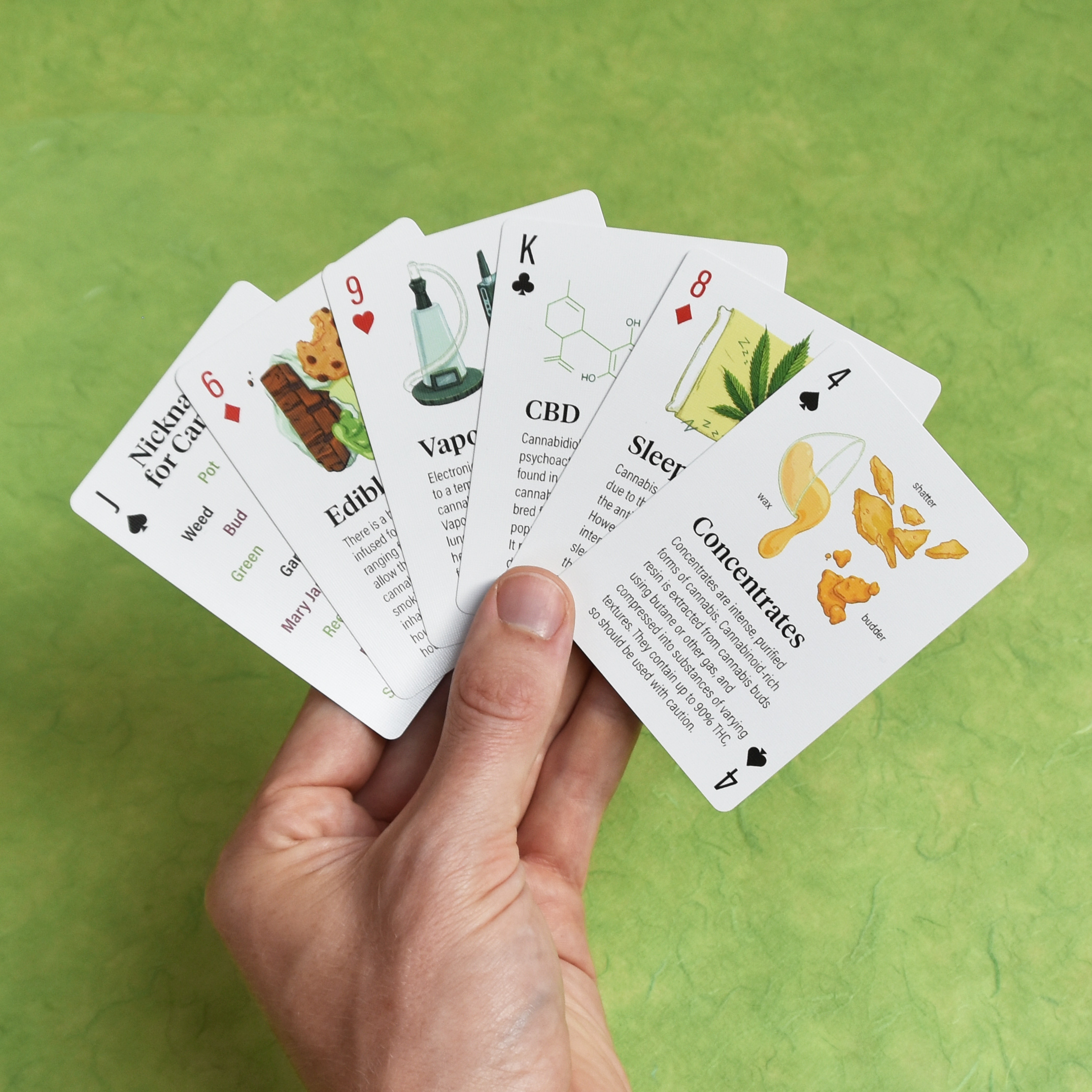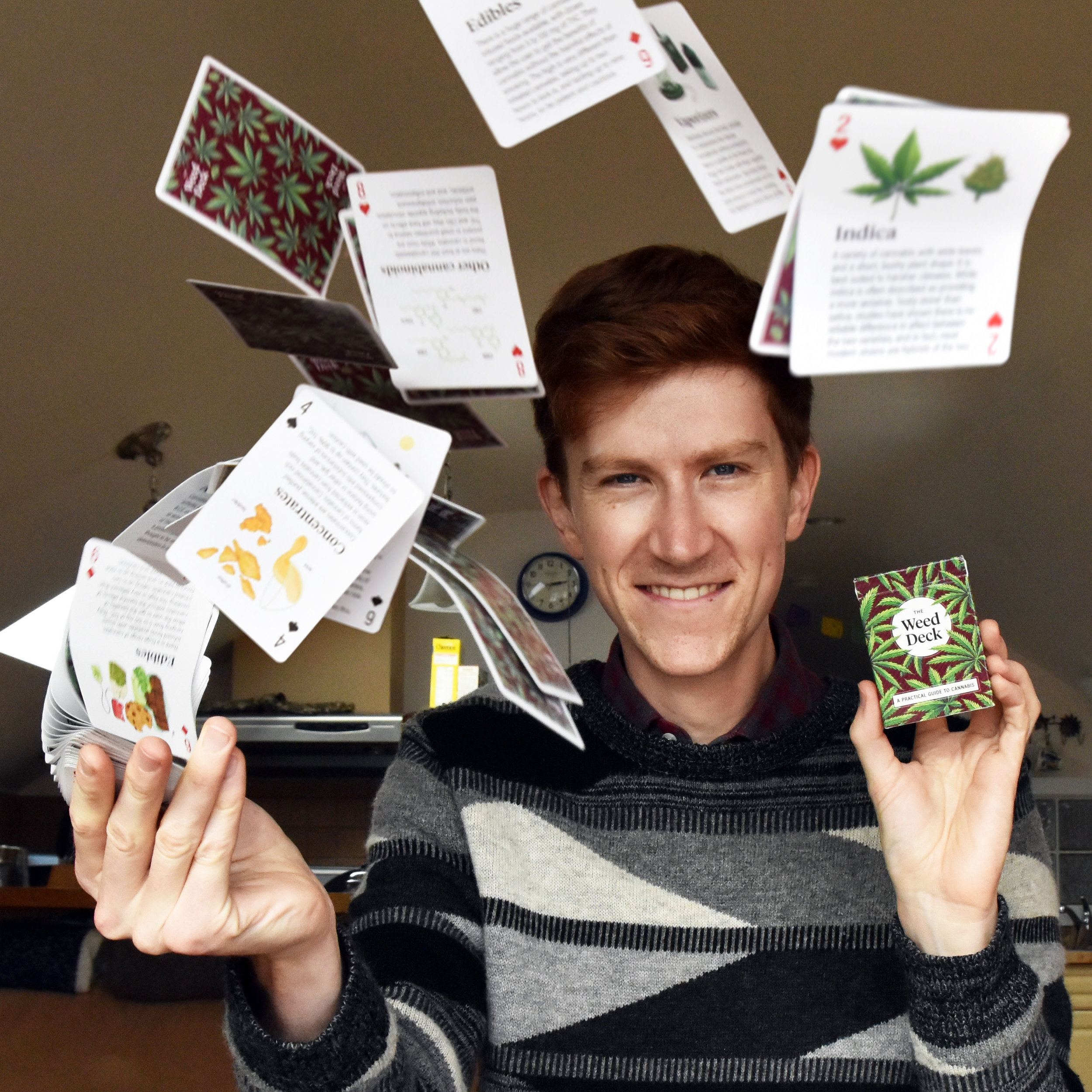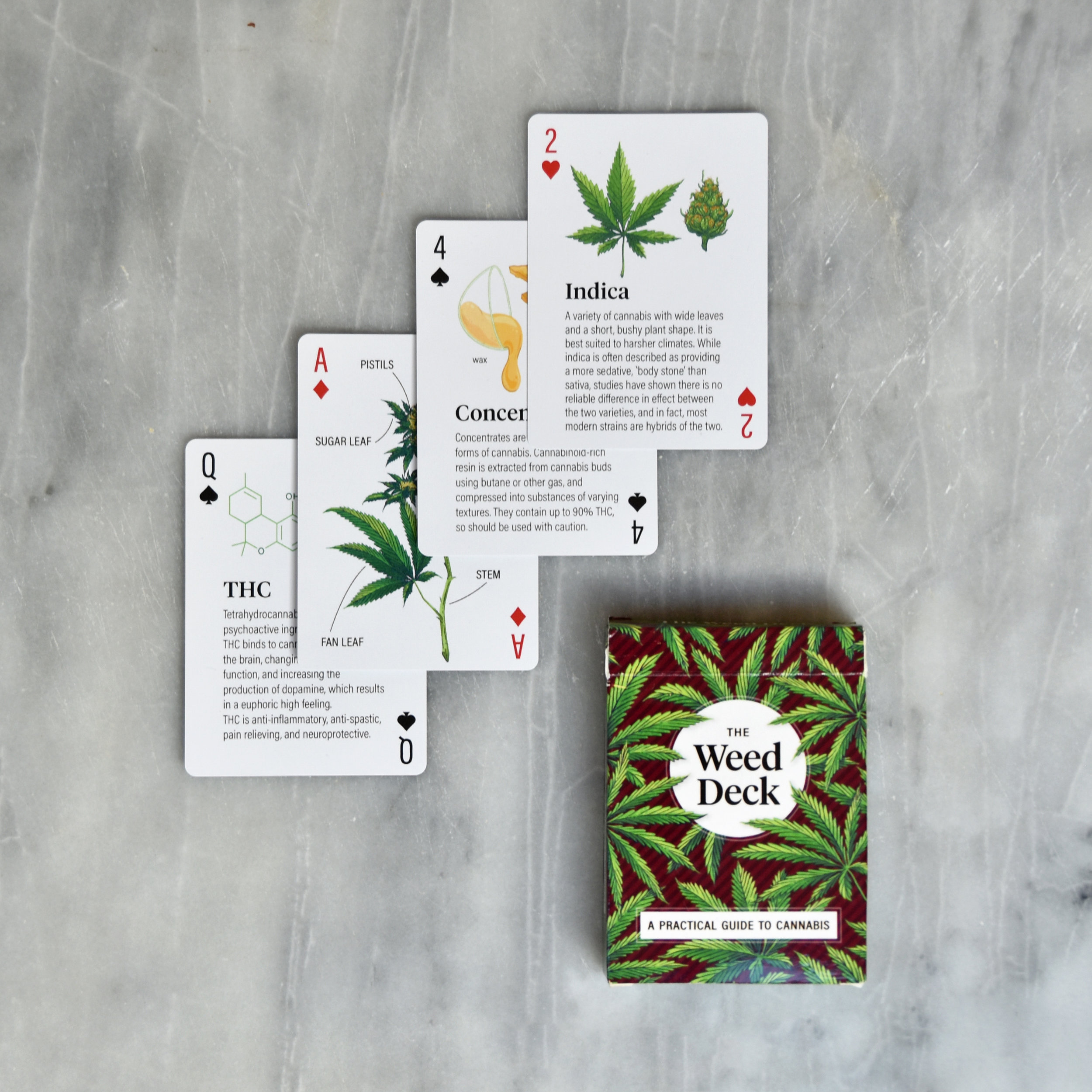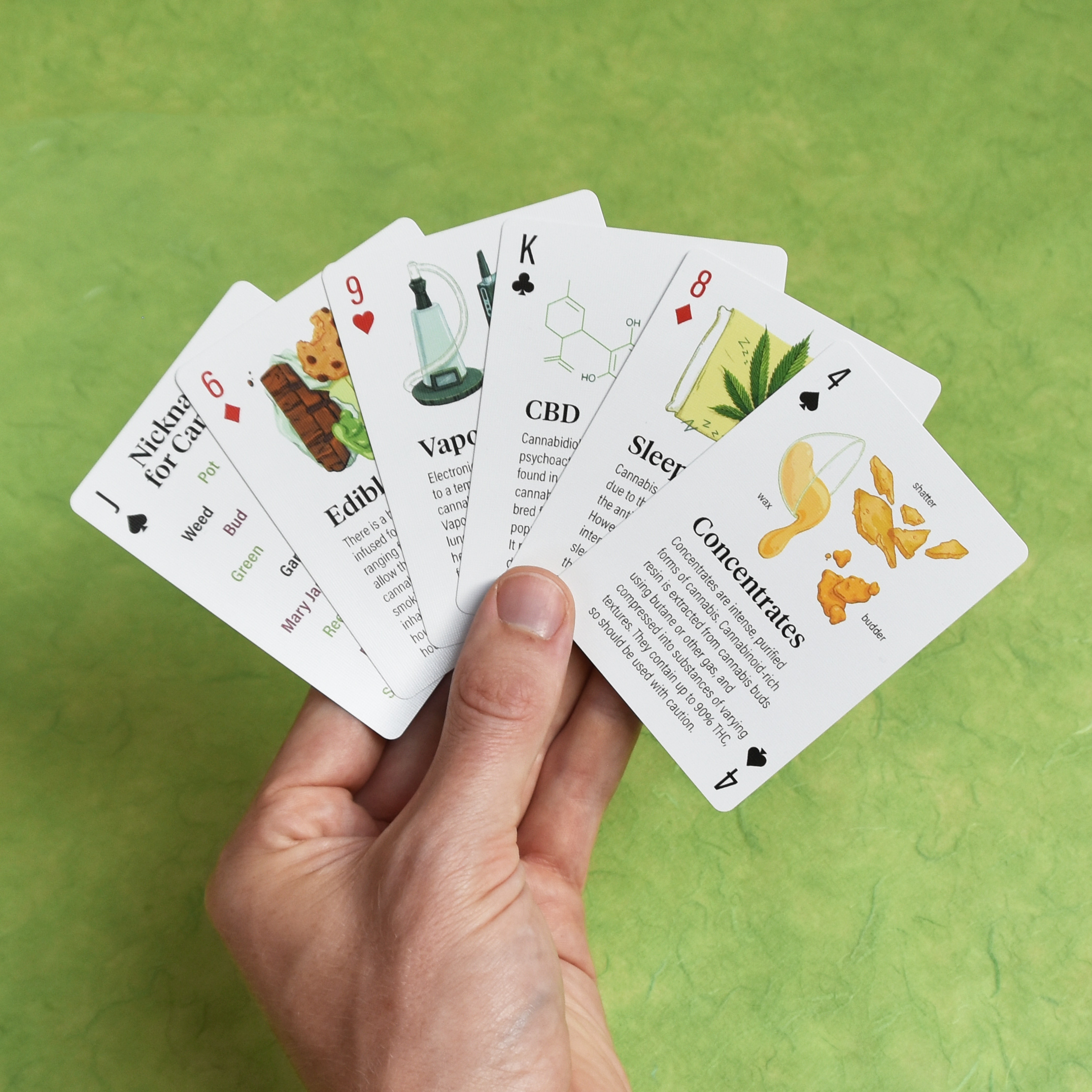 The Weed Deck
The Weed Deck is a set of playing cards that provides a complete overview of marijuana. Each of the 52 faces explains a key cannabis topic, complete with a detailed illustration. The deck provides an accurate and approachable education, to prepare people for the new era of cannabis.
The deck is produced by Legends Playing Card Co, makers of some of the finest decks in the world. It is made with casino-quality card stock with linen texture, making the deck perfect for card games and magic.
The topics the Weed Deck covers include:
• Plant varieties • Health effects • Ways to consume • Strains • Handy tips • Dangers • Culture • Chemistry
Please get in touch through the contact page for bulk order inquiries.